Volunteer Work
Volunteering at Artspace Peterborough is an opportunity for me to get into the fine details of how the gallery functions on a day to day and project to project basis.
The following photo was taken at Artspace during an Art+Feminism Wikipedia Edit-In event. As a part of my volunteer role, and to fulfil the requirements of a project for my Education and Public Programming course. The event, planned to coincide with International Women's Day, is meant to increase the awareness of the gender gap in editors and creators on Wikipedia, and to help build confidence and skills in editing within Wikipedia's user guidelines.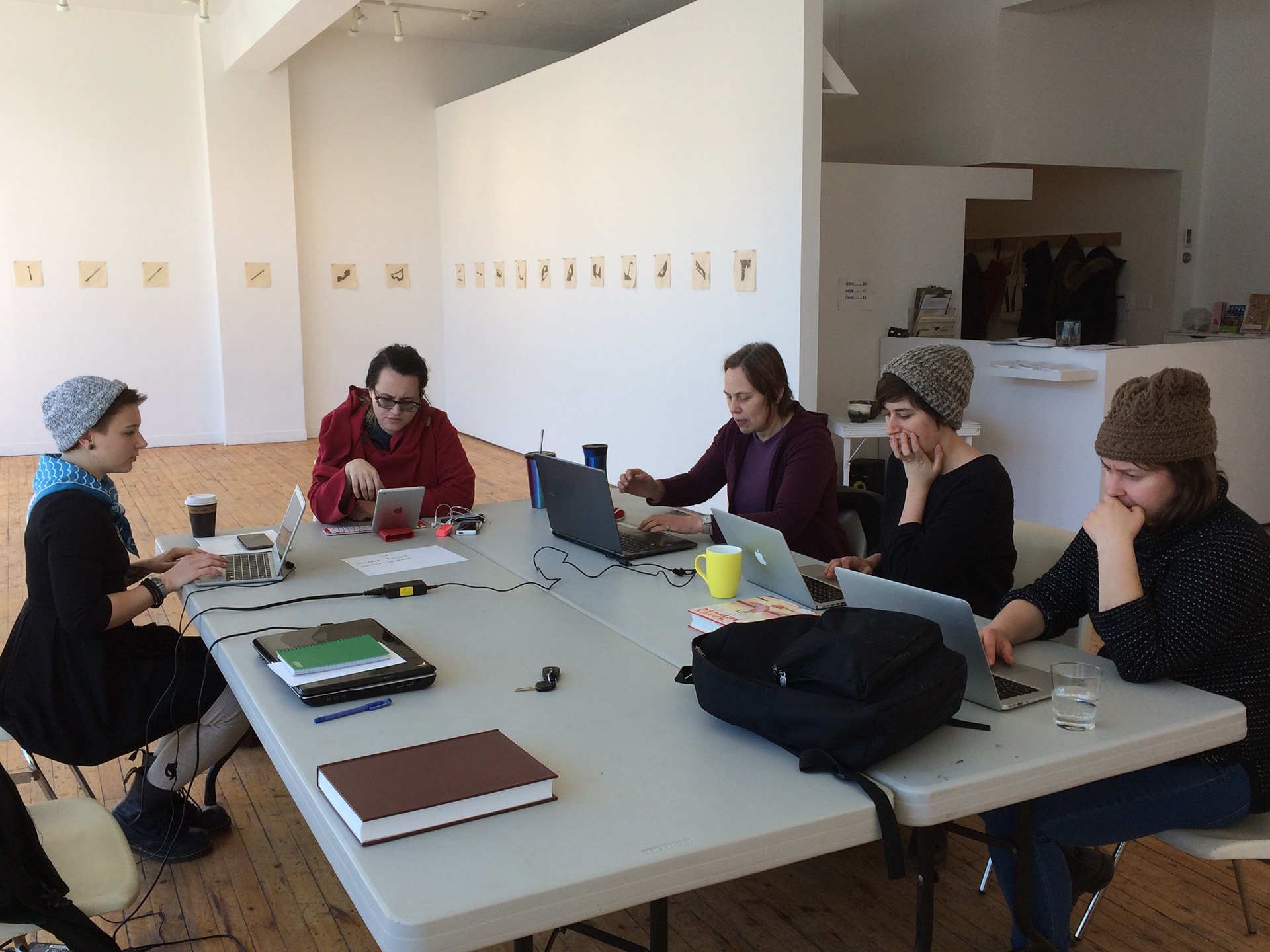 I volunteer on a part time basis with Artspace Peterborough, where I have been gaining hands on, practical experience with deinstalling and installing shows. In this case, I was peeling vinyl lettering off of the wall of the main gallery in order for it to be cleaned and prepped for the next exhibition, which I also have been helping to set up for.