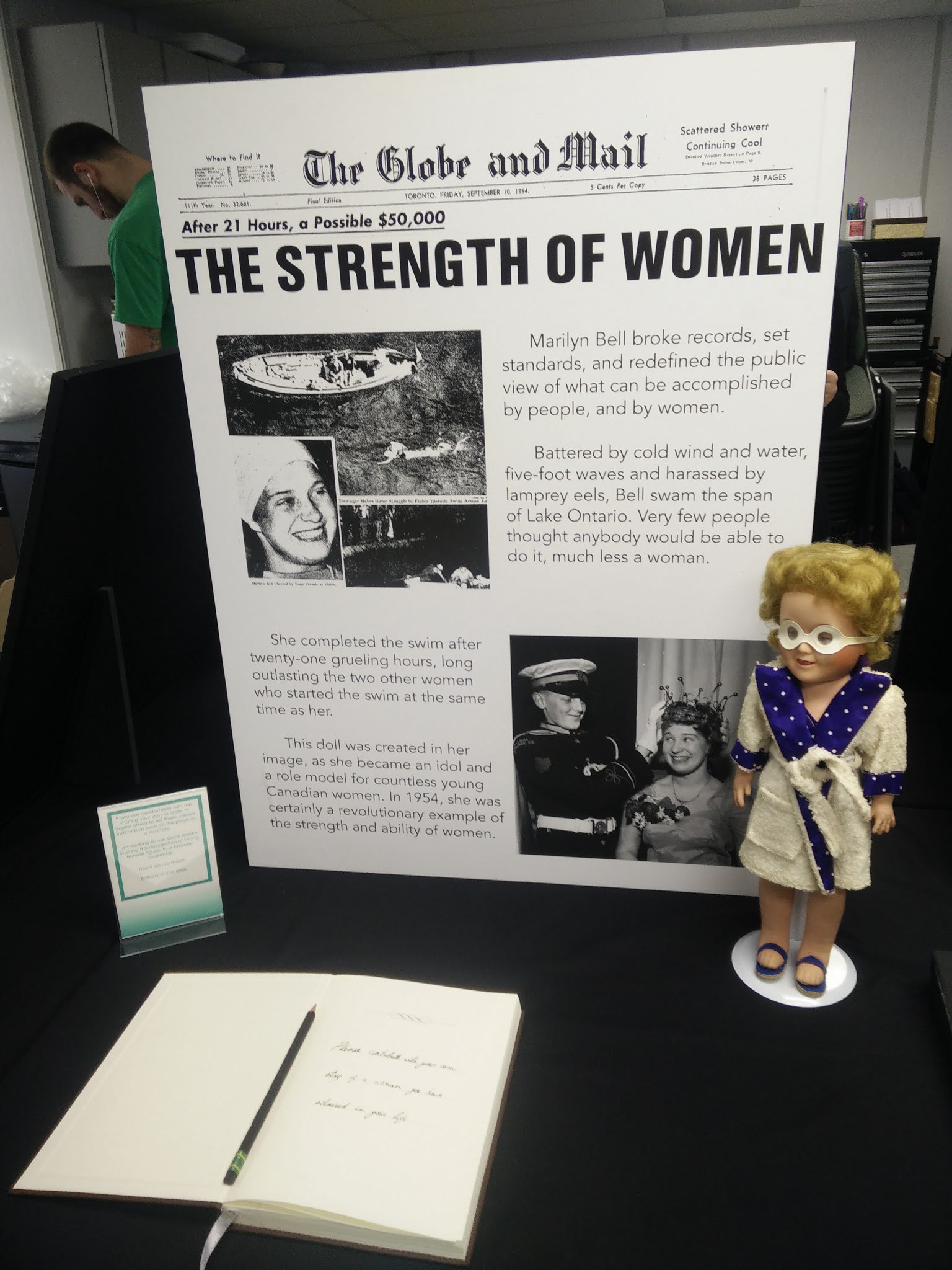 The culmination of my first semester in Museum Management and Curatorship was this exhibit on the doll fashioned after Toronto's own Marilyn Bell. 
My work included developing an interactive, finding a suitable way to present the object in terms of object safety and accessibility, and to design a panel that was visually attractive and informational. 
The whole experience was rewarding in so many ways, and I'm very much looking forward to our group exhibits that are to be hosted by the Peterborough Museum & Archives in April of 2017.