Playing With Gender
Informative panels on the topic of the relationship between toys and gender development.
The following three graphic panels contain the information we presented to the public about the correlation between toys and gender development.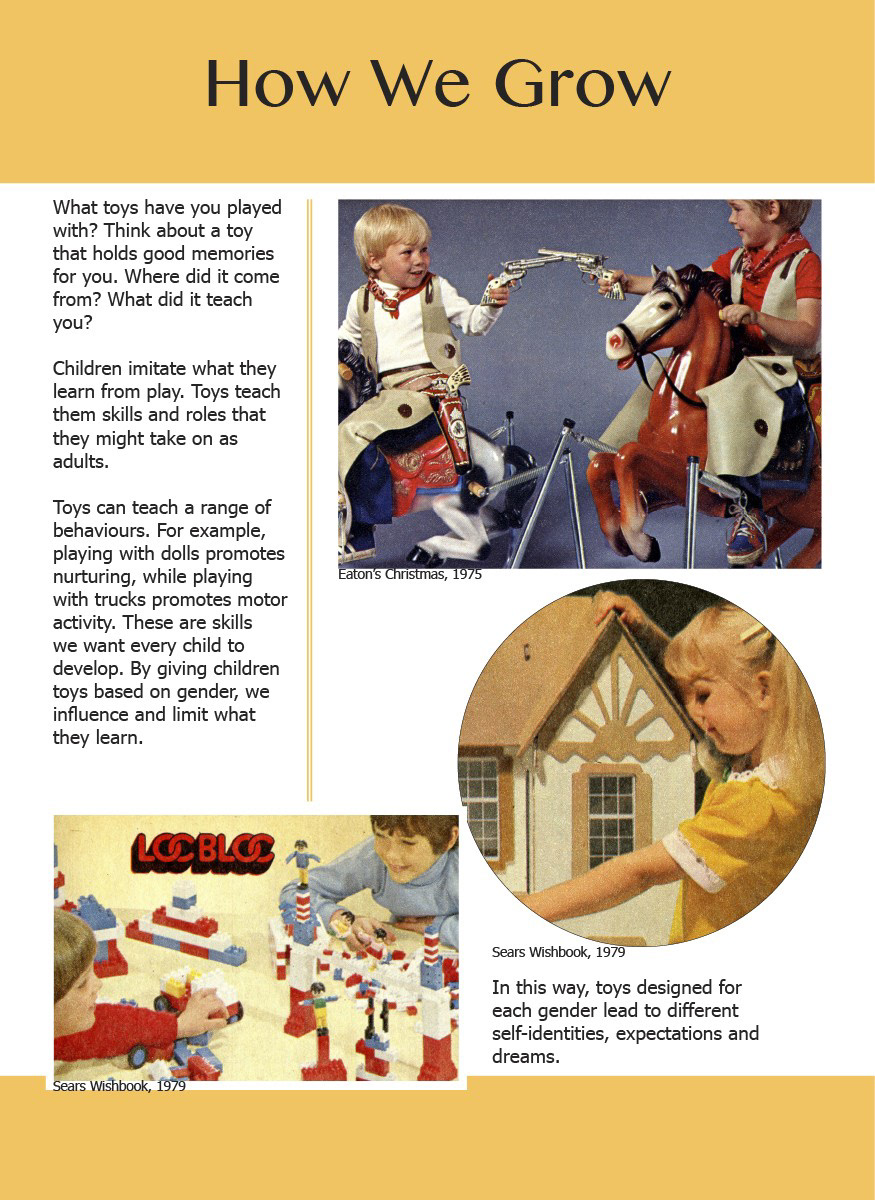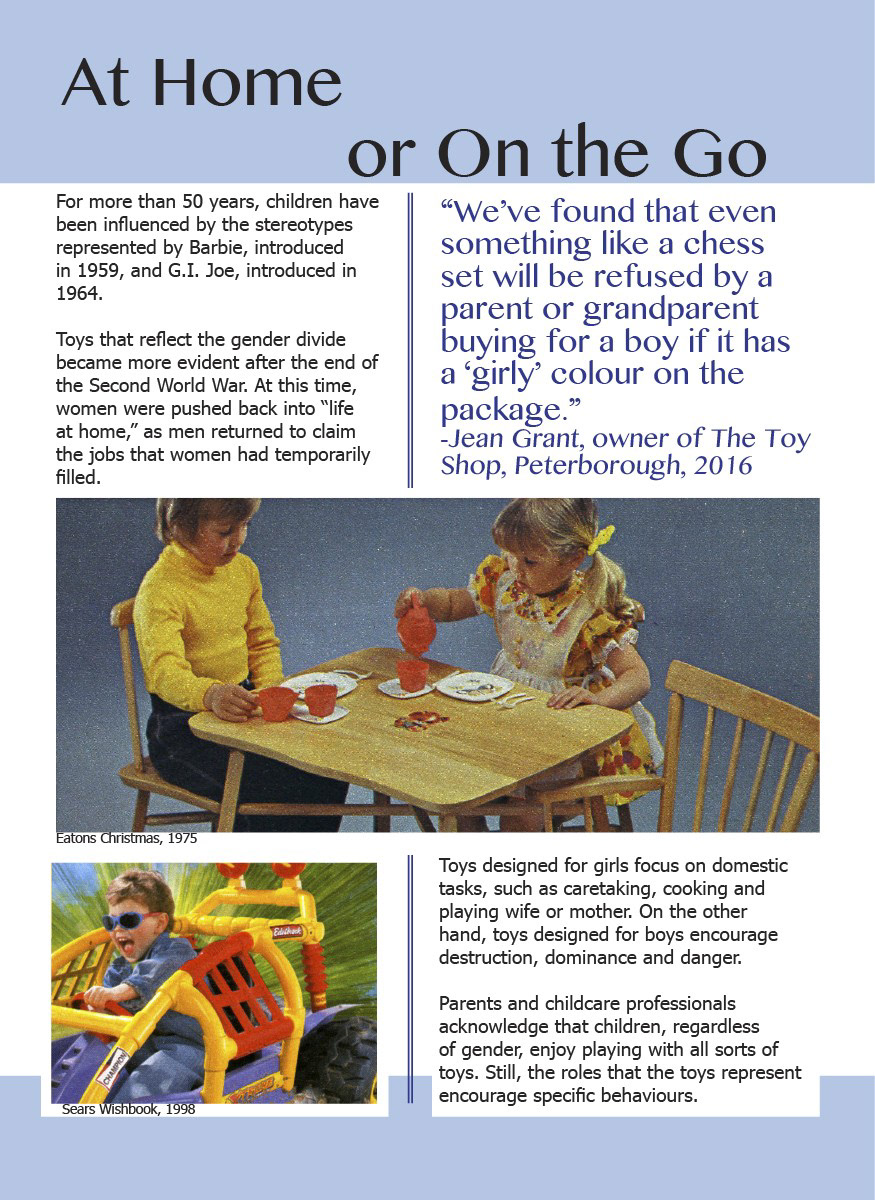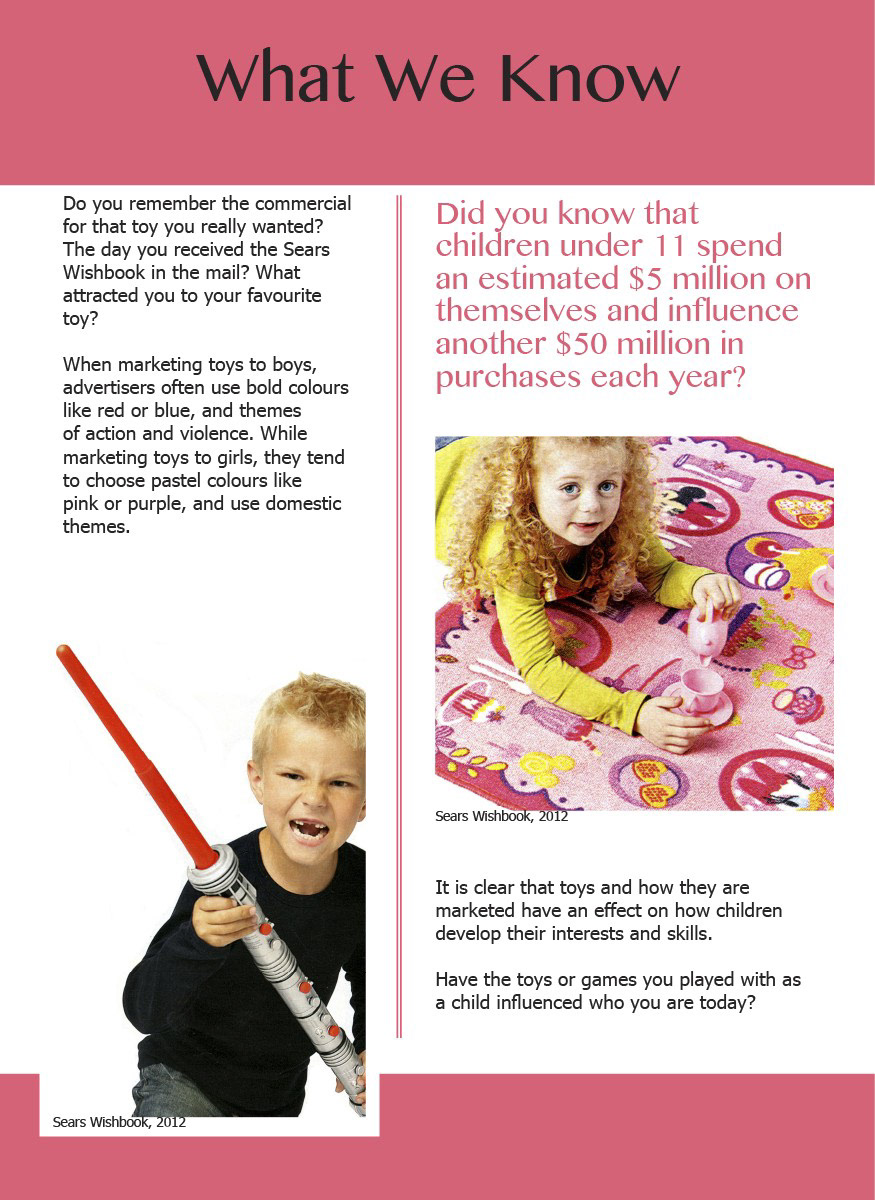 We included a toy box full of toys as an interactive element to our exhibit. This was meant to engage visitors of all ages, and it had the added benefit of occupying the attention of younger visitors while their elders browsed the rest of the pop-up exhibit spaces.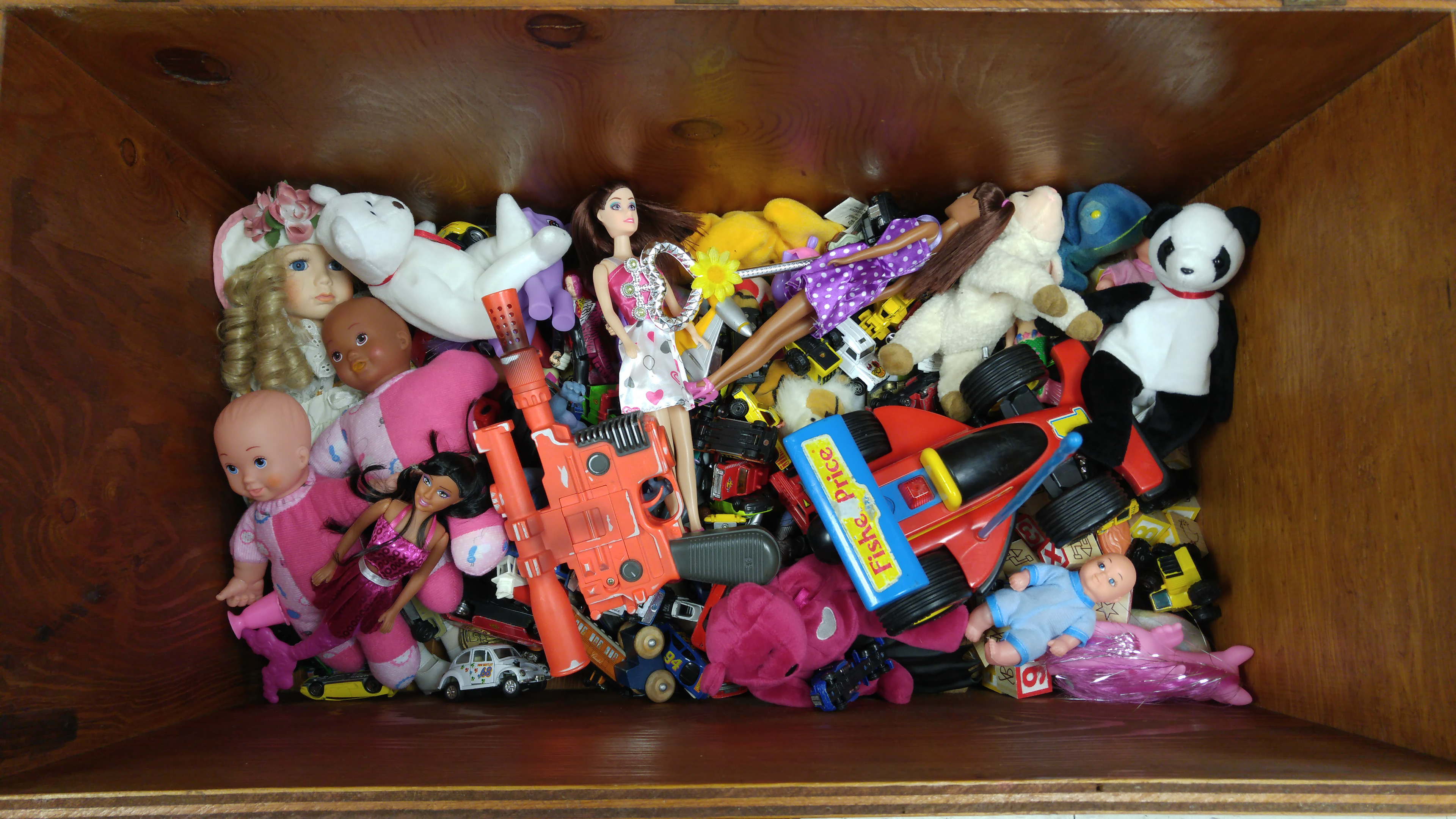 Meet the team! From the left; Caitlin Anderson-Lundy, Mandi Chretien, myself, and Robin Scheffler worked for several months to put together this bright and engaging exhibit space.